Well, a lot of work has been underway on various projects, we've been so busy with them we haven't had time to blog about it all!
The Dig for Victory Show was a smashing success, we had lots of happy visitors over the weekend and managed to take along a plethora of different vehicles. The mammoth task of transporting (and fixing!) them all is a credit to everyone involved.
Just a small slice of the action at DFVS 2014.
Here's a run down on just some of the various projects currently on the go.
AEC Matador Timber Tractor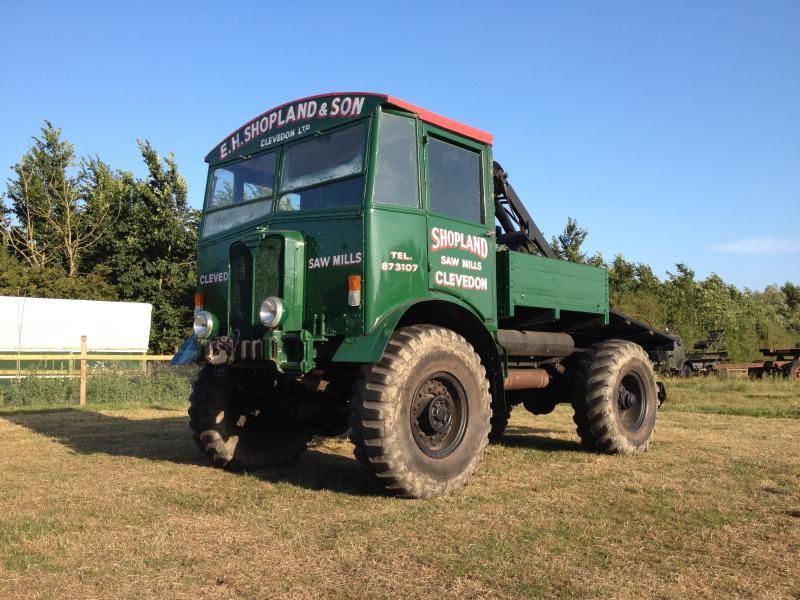 After disgracing herself by failing at the showground, the Matador's starting issue was traced back to the fuel filter housing, which had sheared and was allowing air to get into the fuel system.
A more modern, inline filter has been swapped in, and with a bit of tweaking to the fuel pump, she's running pretty smoothly.
Fordson F60 Wrecker
There's been a flurry of activity on the wrecker, after having been in the queue for a while.
The cab and engine have been removed to allow the chassis to be inspected.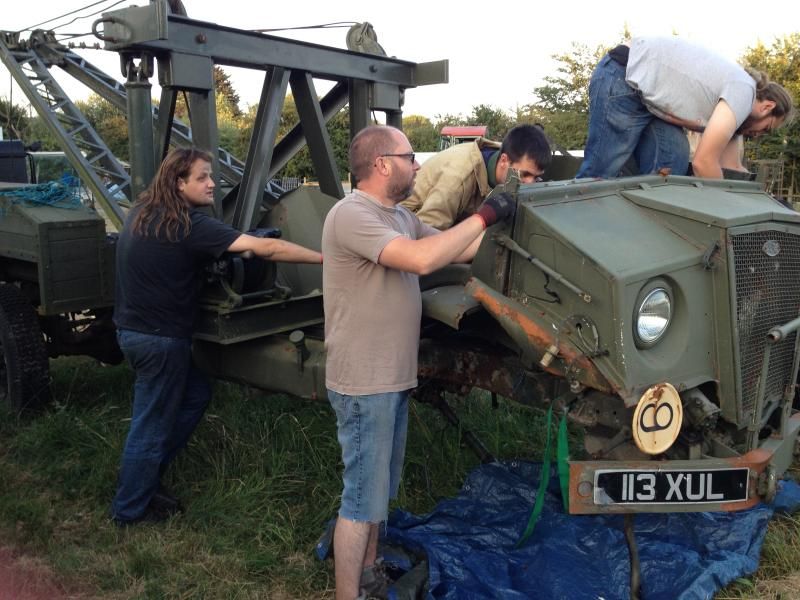 While getting the radiator out, a surprise discovery was made. The wing mirror of the car that hit the truck was found embedded in the bodywork. This gives an indication of the strength of the impact, scary stuff.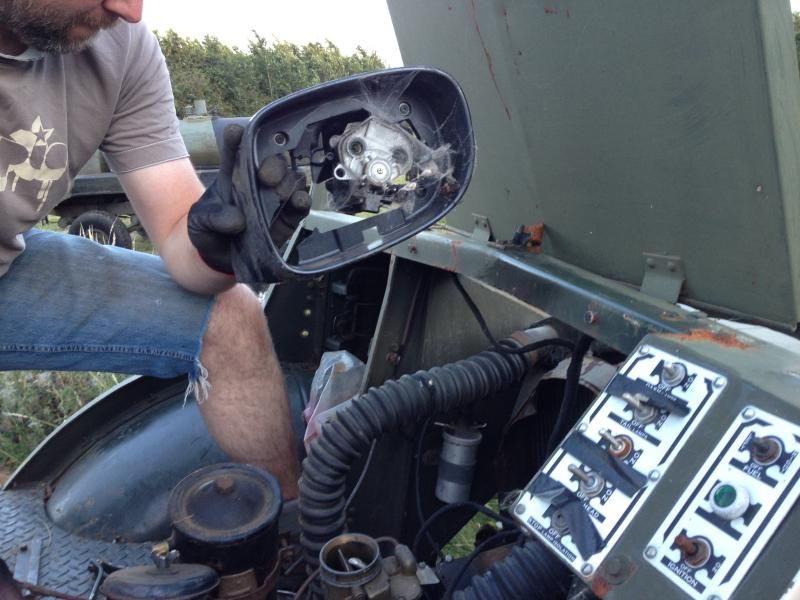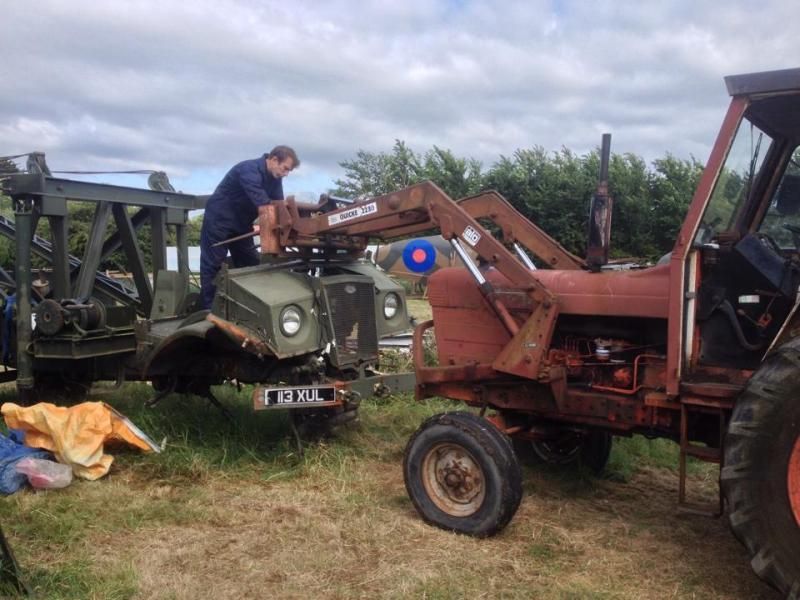 With the cab now removed, it's easier to get an indication of the work required.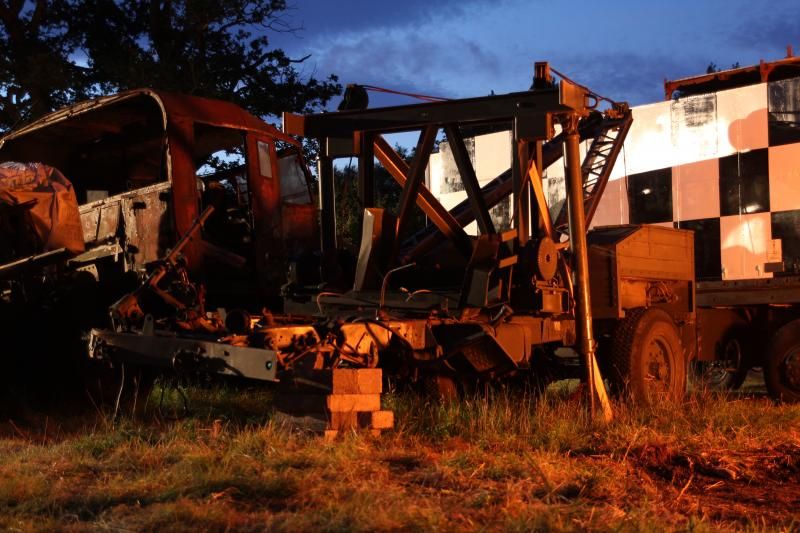 Staghound Armoured Car
In a huge effort before the show, the Staghound became a rolling chassis once more. The volunteer gang managed to get the steering box fitted, and the vehicle has been taken off-site for further work to be done. On the way, she managed to get a spot on the collection's stand at the Dig for Victory Show.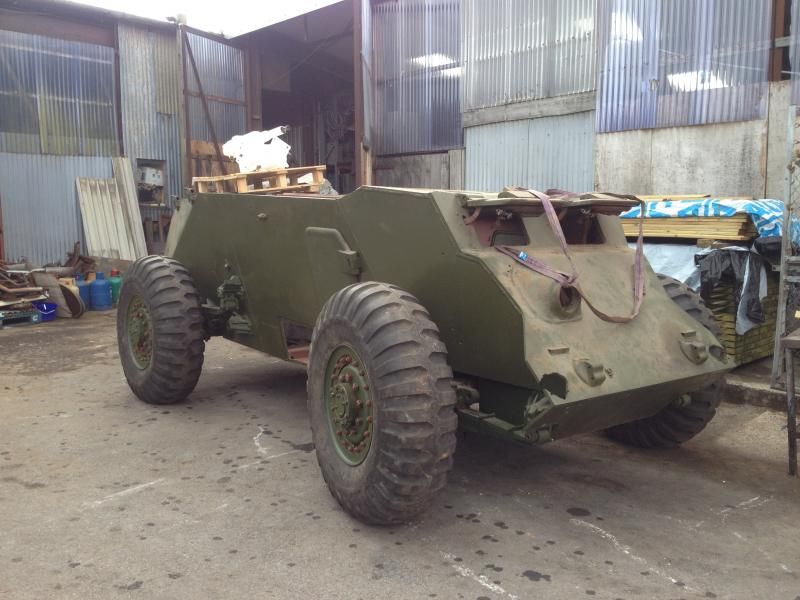 With the novelty of having a big empty staghound-shaped area in the 'dirty workshop' as it is now becoming known, we can sort out the space to make it more efficient for restoration and less of a storage shed.
LCVP 'Higgins Boat'
The 'Saving Private Ryan' and 'Monuments Men' film star also made an appearance at the show. It has now acquired its own dedicated trailer, which should make it a lot more versatile, with more opportunity to take it to shows.
Here it is mid-lift.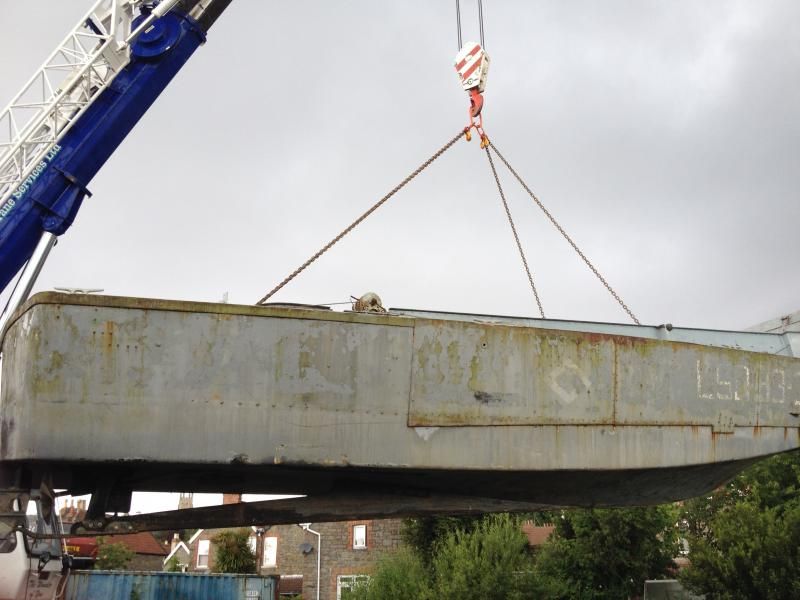 In the process of bailing it out so the crane could take it on to the trailer, we found part of the callsheet for the famous beach landing scene in SPR, a piece of film history!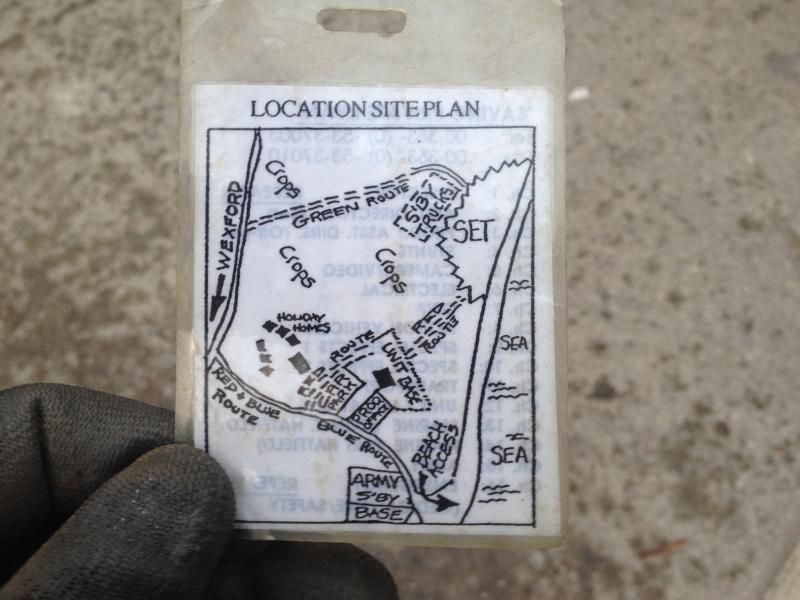 There are, as ever, many more projects on the go, so we hope to update on these in due course.
Autumn is fast approaching, which means we retreat into the relative warmth of the workshops!