The Dig for Victory Show 2014 review.
Volunteers from the Shopland Collection, IMPS and DFVS Team worked tirelessly to deliver this fabulous event on the North Somerset Showground.
After nine months in the planning DFVS 2014 was a huge success, with over 250 vehicles, 3500 visitors and a packed programme of re-enactors, singers and performers.
Acts included the fabulous Good Night Sweethearts, Ricky Hunter, Jayne Darling, Sandy Ince to name but a few.
Various car clubs supported the event including, Norton and Radstock, RR and Bentley SW Branch and the locel MVT.
We were delighted to welcome speakers James Holland, Col Stuart Tootal, Seren Evans Charrington, Julia Elton.
The Shopland Collection had over forty different exhibits and vehicles on display, including the LCVP, Mk8 torpedo, Jeeps, Staghound and 25pdr to name but a few.
The Collections 3.7" HAA Gun looks resplendent in its new 'bunker' / gun pit.
We were very fortunate Jason Jefferies brought Jim Clark's Sherman which put on a fabulous display in the arena on both days.
You can read more about the event at www.digforvictoryshow.com
I guess the question do we want to do it all again next year......
Portishead Carnival
Outing to the Portishead carnival with members of the DFVS Team.
Update - 10th December 2014
The Little Lady - Jeep
Roughly two thousand tons of filler has been removed from the Jeep tub, we're about halfway on this section.
Once the footwells are primed, we can flip the tub and do the underside before starting the welding in of new panels.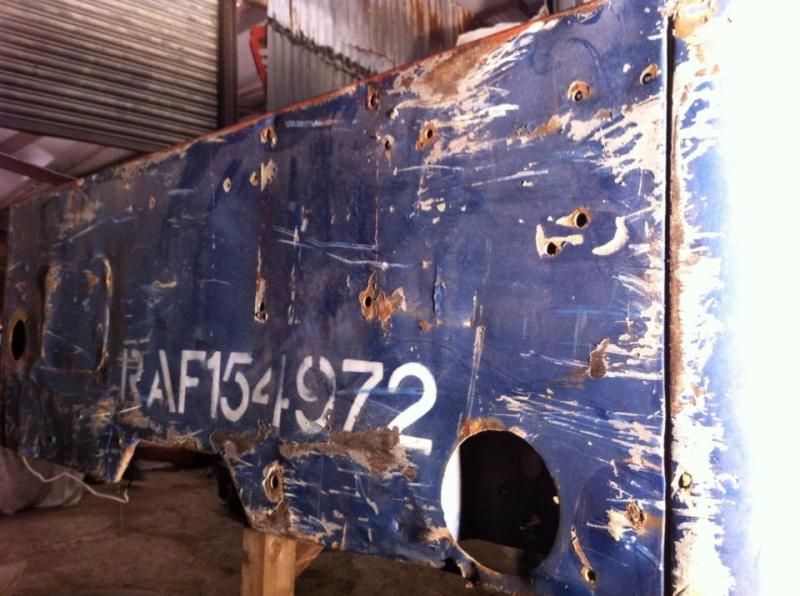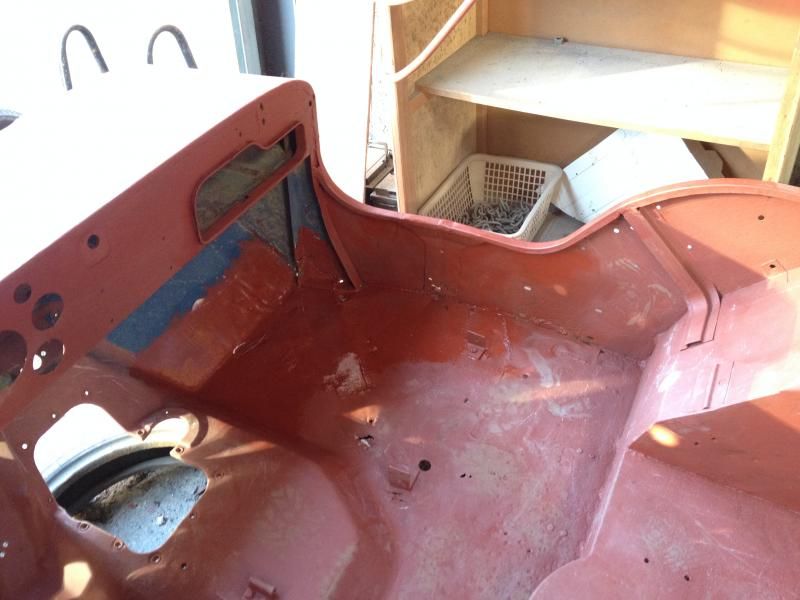 Big Bonser Forklift
The hard-working mill forklift was taken out of use in the Autumn for an engine overhaul. Apparently the amount of sludge and coke inside the engine was a sight to behold!
This vehicle is one of the behind the scenes workhorses, for example last summer moving the Staghound armoured car out of the workshop.
With the engine out, it's a good opportunity to apply some fresh paint. Seen here with the first lot of primer going on.
Below: Engine block being lowered into place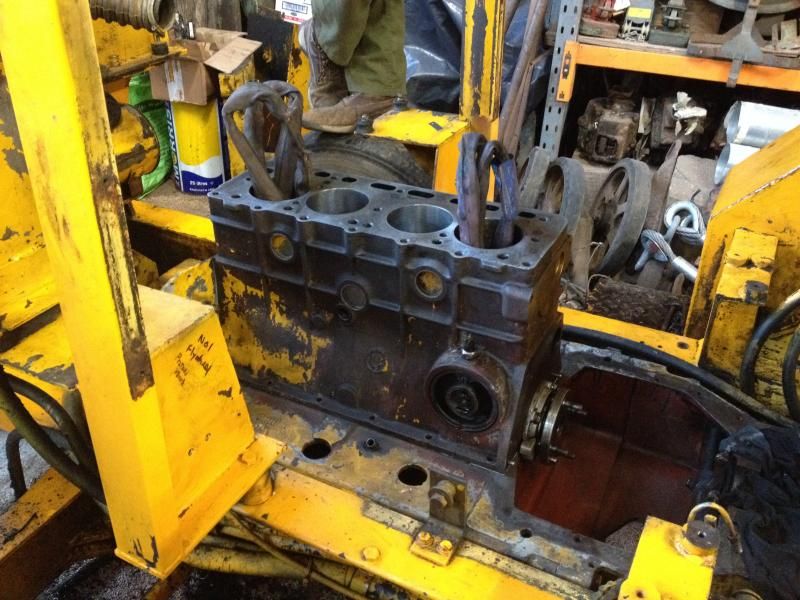 Below: Primer applied to large areas - the counterweight was very scuffed up.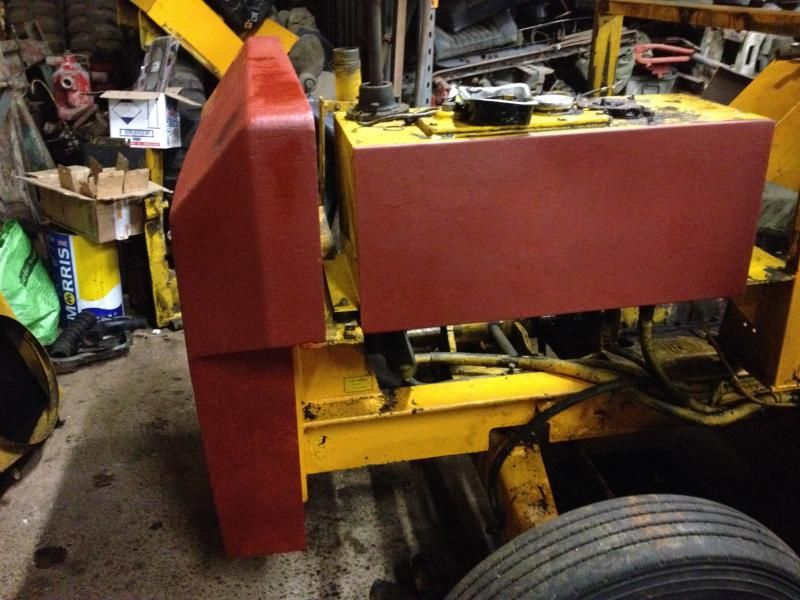 Dig for Victory frenzy.
Recently finished, we are proud to present the new Dig for Victory Show poster created by the Lara Lockwood. Planning for the show has dominated all the acticities of the collection over the past six months whether it be collecting sets from around the country, building new displays, restoring Morrison Shelters or writing Health and Safety Reports, the Collection's volunteers have been galvanised into the push for the Show.